Log Openings for Windows and Doors
Well designed windows and doors are central features that will perfectly compliment your log home. A beautiful and well placed exterior door will welcome you to your natural cocoon. Windows will allow light and natural beauty to infiltrate and augment the already natural surroundings you live in. Looking out at a forest from within a log home makes for a complete and perfectly harmonious view. Given the importance of windows and doors to your enjoyment, it is important that your log shell package is properly designed so as to prepare for their installation.
Log Opening Detail
Below is a labelled diagram illustrating the various facets of a window and door opening.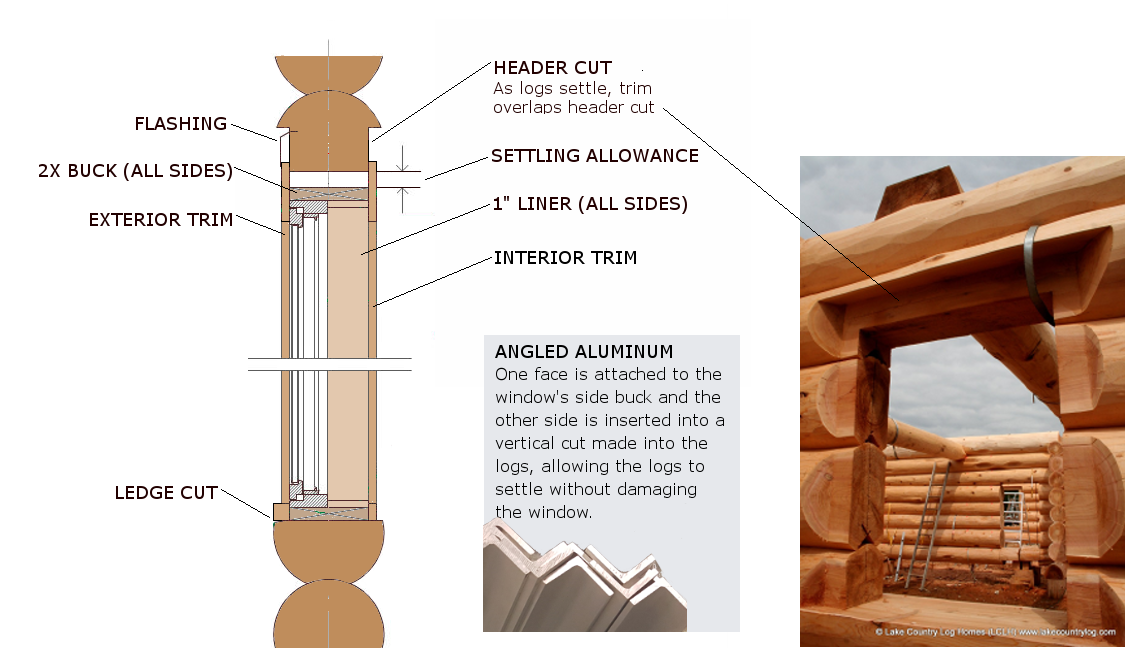 Log openings for windows and doors are made as each log is placed into position. Bevel cuts display the logs grain and maximize the light entering the home. Keyways are also made to facilitate the installation of windows and doors. Slots and ledge cuts are made to accommodate frame and finishing materials.