Lake Country Log Homes builds in Colorado, USA. Did you know that Colorado has the highest 'lowest elevation point' of any other State and that log buildings had a large role to play in its' mining towns starting from over 150 years ago? For example, a mountainous ghost town called Animas Forks had, at it's peak, over 30 cabins. Since it continues as a tourist attraction, you can visit and see the town yourself.
Pictured here is a photograph of a log home being constructed here in our yard in British Columbia, Canada and that has since been shipped to Colorado. Notice the flared butt staggered end log tails – one of many design options available at Lake Country. Notice also the roof system (shown here half-built) with the logs pitch cut to accomodate framing. This Western Red Cedar log home is going to fit right in amongst Colorados' striking and mountainous landscapes!
Have you checked out our Photo Gallery yet? After you have, contact us by filling out this form! We'll be very happy to hear from you!
Let's start building your dream from nature!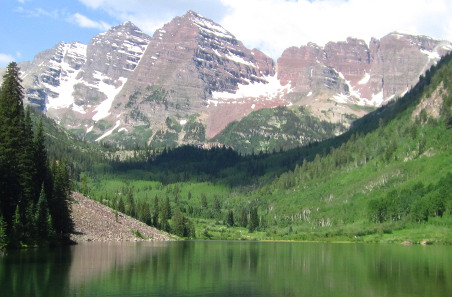 The Beautiful Elk Mountains in Colorado, USA
By Hogs555[CC BY-SA 3.0 (http://creativecommons.org/licenses/by-sa/3.0)]from Wikimedia Commons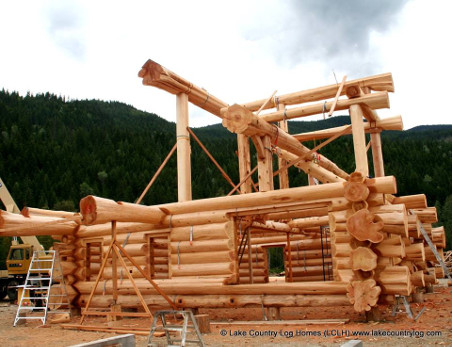 A Beautiful New Log Home Before Delivery to Colorado, USA