Building a log home with Lake Country is an exciting process that will create life long memories. Here are a few factors affecting the cost of building a log home: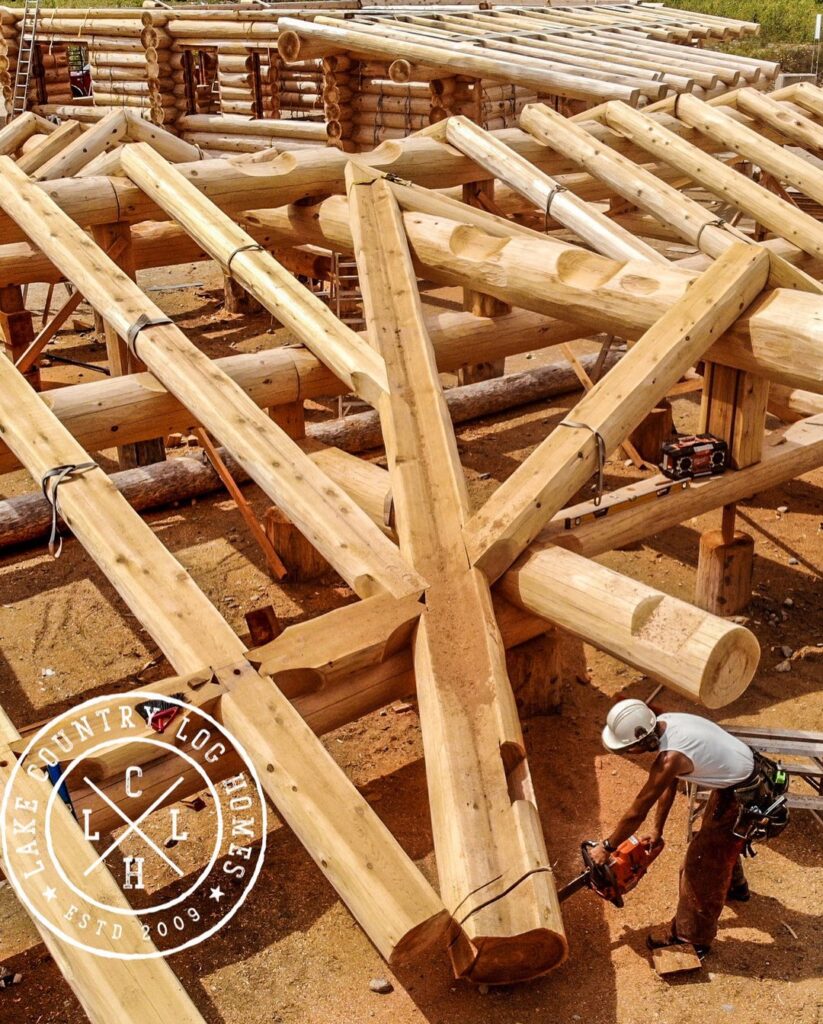 Complexity
The more complex a design is, the greater will be the cost per square foot. Every wall intersection or roof line means more cost to build the log shell package and more time and cost for your contractor to finish the construction of your home. Pictured here is a view of a Western Red Cedar Roof System for a log home we sent to the Austrian Alps.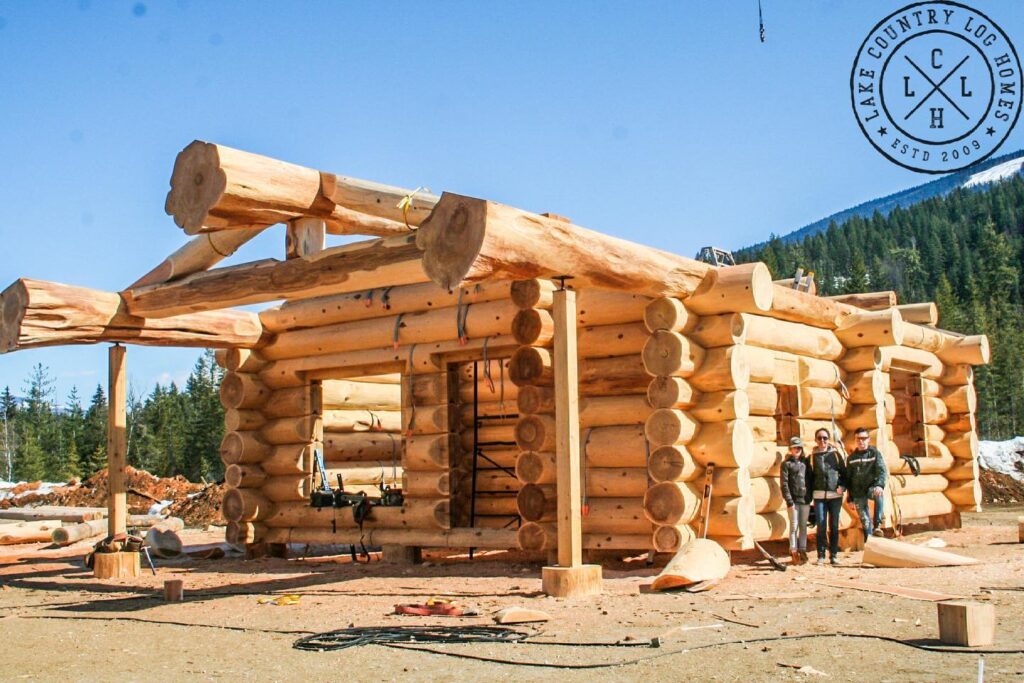 Size
Smaller homes cost more per square foot than larger versions of the same design because higher cost aspects such as the kitchen, bathroom, and heating system will remain close to the same despite the smaller floorplan. Another thing to keep in mind is that labor cost per square foot will be less for larger floorplans because contractors will often offer a better rate.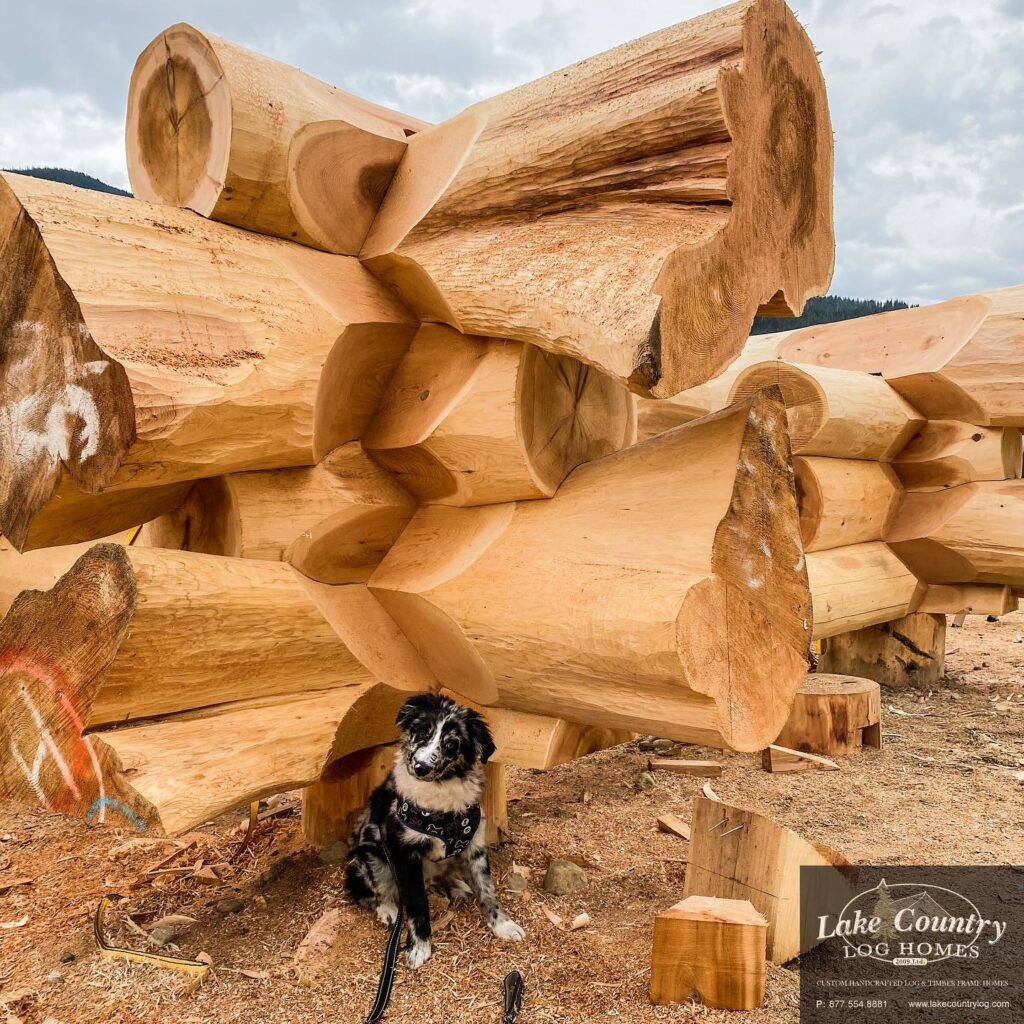 Character Logs
Western Red Cedar Character Logs add stunning visual appeal to wall corners, posts, beams, joists and roof members. The more you incorporate into your design, the higher your cost will be.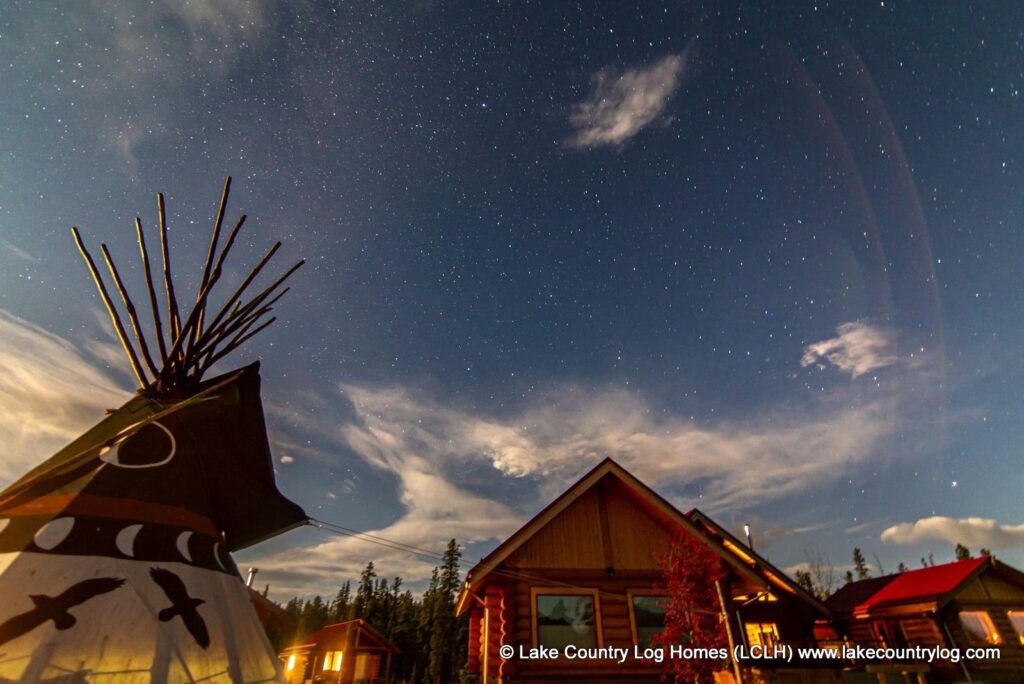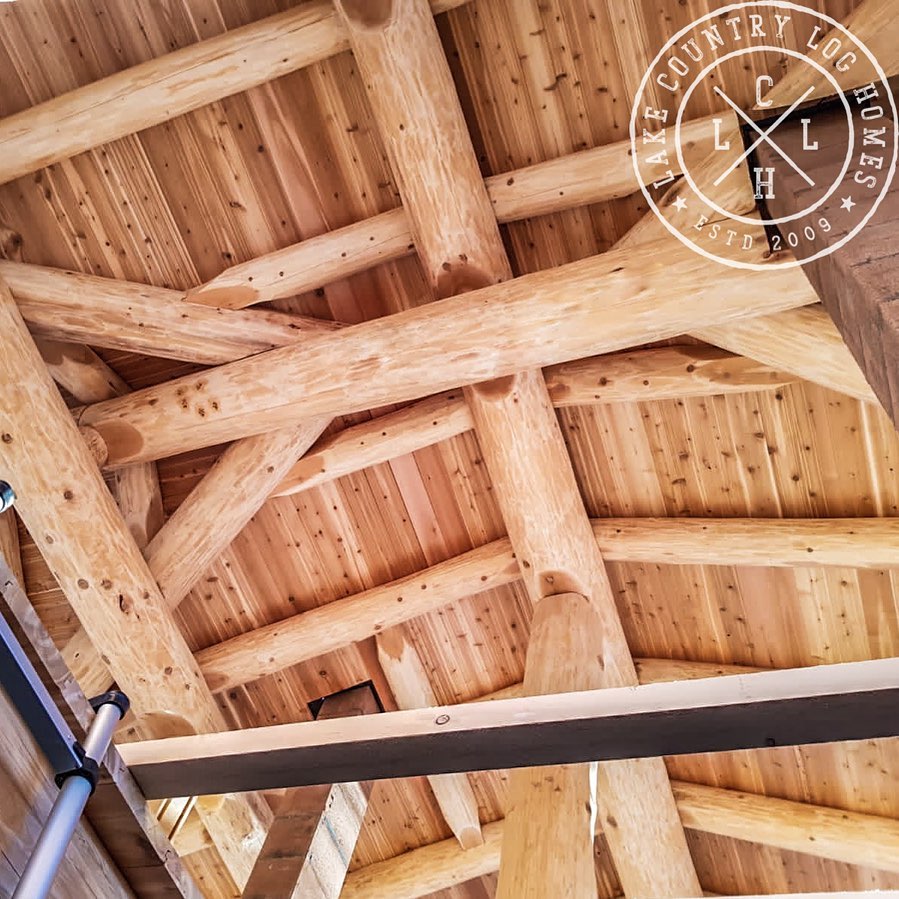 Engineering & Building Codes
Some locations have very stringent building codes and engineering requirements (ie: flood, fire and seismic). For example, building near the St. Andreas Fault could have a noticeable effect on your cost per square foot! Pictured here is part of the roof system for a Western Red Cedar log cabin home we sent to Austria.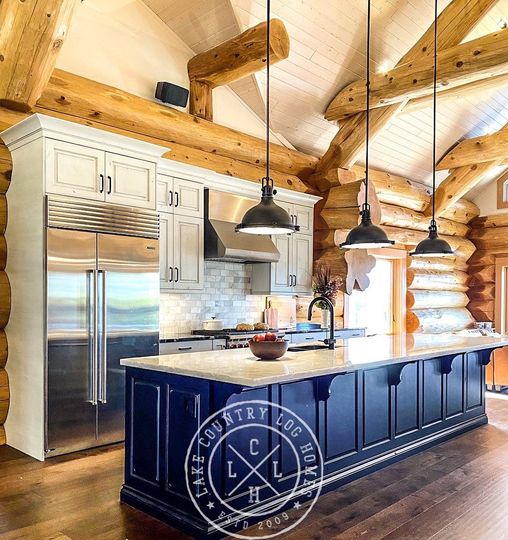 Appliances &
Finishing Materials
Design choices (including appliances & finishing materials) have a substantial affect on overall costs. Seen here is the kitchen area of a Western Red Cedar Log Cabin Home we sent to Georgian Bay, Ontario which the clients finished with some very visually appealing design changes.
---