An Unforgettable Experience
With Lake Country Log Homes you get to build and live in the home of your dreams. We make the entire experience enjoyable and you will love the result! You can read of what awaits you by checking out the Testimonials section of our website. For example, read what Paul Valeri has to say! He said that "friends marvel at the way everything came together to where our masterpiece today looks like it has been part of our land forever."
We love that customers like Paul are so happy with our quality and service. But while we are preparing your log home package, we are also focused on saving you money!
Optimized for Assembly and Construction
Our expert craftsmen skillfully prepare your log shell to make on-site assembly and construction easier. This saves you money on equipment and labor costs. James and Joyce Harder said 'we were delighted at how things came together'. The Harders experienced this because we pay special and close attention to how our log packages accommodate electrical and framing! You can read about this in other areas of our website. For example, check out the page Preparation for Framed Walls and Log Openings for Windows and Doors!
Clients in the United States Save Money on Duty and Tariffs
For our clients in the United States, cost and time savings include those associated with the shipment of your log package. Our experts prepare all the export/custom paperwork and make delivery arrangements. Also, because these shipments are designated 'Pre-Fabricated Log Home Package' there are no duties or tariffs to pay!
Contact our team today! Let's start building your home from nature!


Our Legendary Craftsmen make meticulous preparations for the assembly and construction of your beautiful home.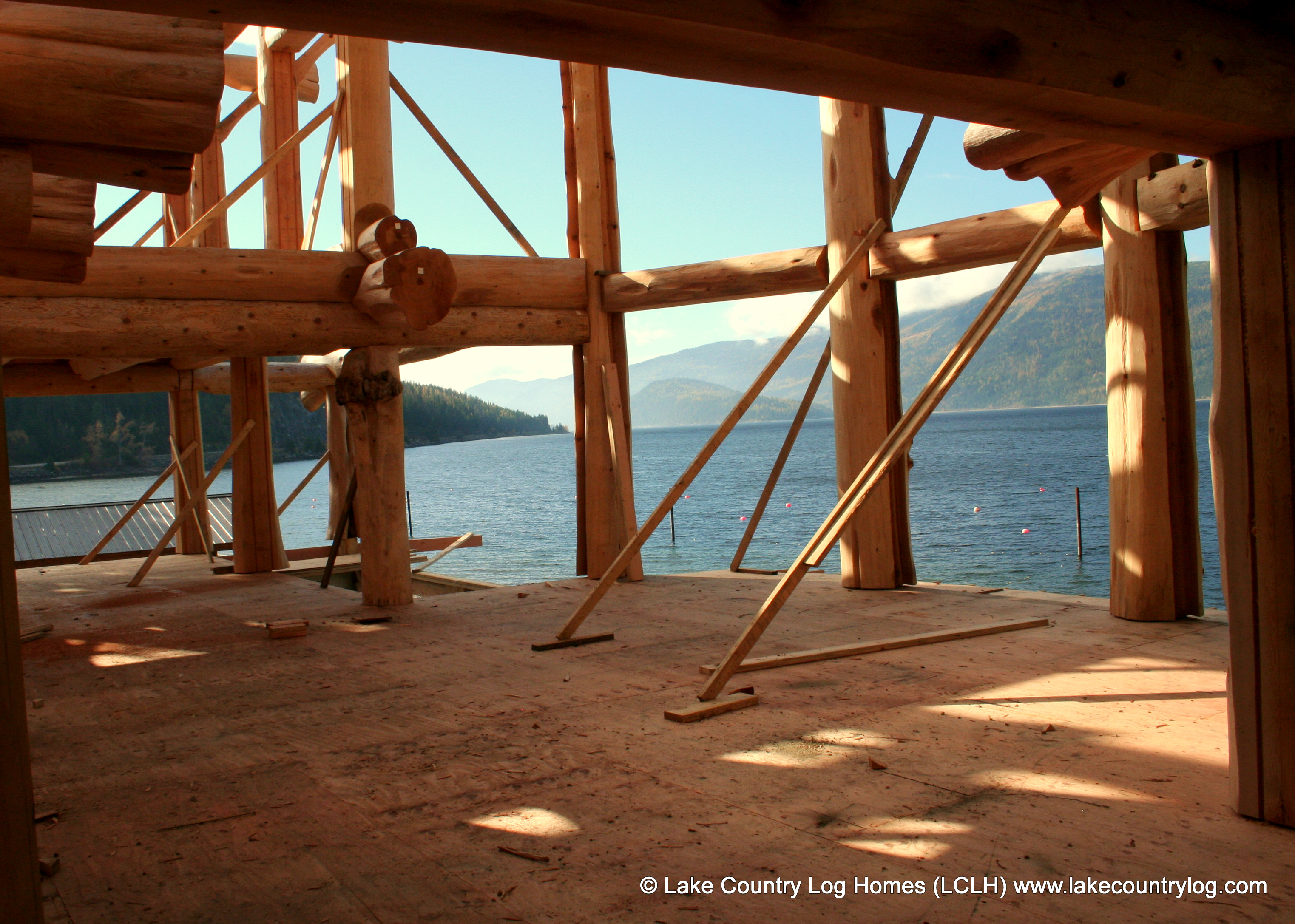 Clients and their contractors love us because of our level of service and attention to detail every step of the way.